The pornsite Drill My Hole, part of the Men.com network, has released Batman vs Superman: A XXX Porn Parody, Part 1 in their membership area.
There's a stylish SFW trailer up at YouTube.
Or head to Drill My Hole to watch the decidedly NSFW trailer.
Men.com teased the series with a pretty cool poster.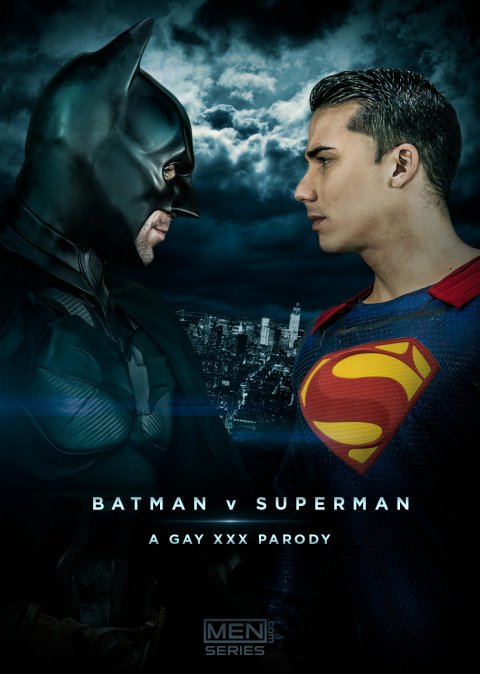 Director Alter Sin explains, "The queer appeal for this genre is based on three factors: 1) the obvious physical attributes of the superheroes and the tight spandex outfits; 2) the feeling of being an outsider and feeling 'different,' which most gay people can relate to; 3) living a double life — although many gay men live their lives openly now there are still those who live a double life and are not open about their secret at work or to the general public like Batman and Superman."
Part 1 introduces Topher Dimaggio as Superman.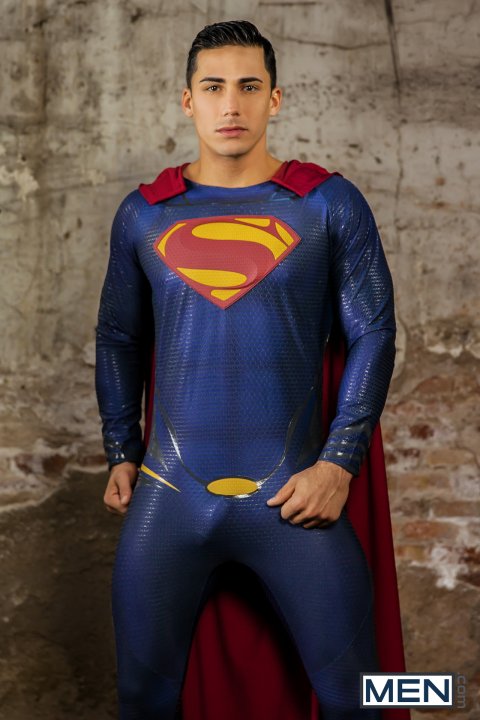 He meets up with Damien Crosse as … some guy in a teal shirt? We're not quite sure what's happening here. Things heat up quickly.
Batman hasn't even shown up yet. Look for more installments soon.